No One Likes Coming Home to a 2nd Job.
Let Us Do Your Laundry For You!
Dry Cleaning & Pressing
At Mango, we believe that people who dress well, live well. We know that cleaning of many fabrics and garments is best done through dry cleaning, so give us a chance to show you the true value of this service! If you're a member of the Mango Laundry Club, you automatically get 10% off all other services, including dry cleaning.
What is Dry Cleaning?
The name "dry cleaning" refers to the process. This cleaning method removes dirt, stains, and oils from fabrics with special cleaning agents and very little water. As you might know from experience, certain fabrics can shrink or lose color when washed traditionally. Not only does dry cleaning keep clothing "like new," it can also remove old spots and stains from grease, rust, oil, and so much more! Before you throw away a favorite shirt because of a stain, give us the chance to save it.
What Else Should I Know About Dry Cleaning?
The first decision involves if you want starch to be used on your clothing. Starch keeps clothing looking crisp and free of wrinkles. The starch will also repel the dirt and oil on your clothes making it easier to keep them looking clean and new. We recommend starch for dress shirts and items you have pressed, while going without starch for sweaters and other garments.
Dry cleaning can also clean fabrics and items you're unsure how to best handle like suede or wool. All of our dry cleaning is environmentally friendly, completed in house, and hung and pressed to preserve the look of your clothing. We also offer alteration and restoration services, so as you send us items for dry cleaning, be sure to discuss your other needs to have the best fitting, best looking wardrobe.
The ultimate consideration with dry cleaning is the VALUE added to your life. Not only do we take the time to clean, press, and inspect every garment, we also offer FREE pick-up and delivery to all of our customers. Think about the amount of time you can save by letting us do the work for you.
If you've never been to a Dry Cleaner, give us the chance to prove the quality of our work. And for even more convenience, use the Mango Laundry Club for all your weekly laundry needs. Still not sure? Think about your morning latte or macchiato and realize that the convenience of a top service expands past coffee and is worth every penny when you no longer have to go home to the 2nd job of washing, drying, and folding!
Don't Throw Away Your Hangers!
Ask us for a complimentary hanger caddy, and receive a $2 off coupon toward any of our services when you return the caddy full of hangers. We truly want to provide the highest level of service with the most environmentally friendly process possible.
Wedding Gown Cleaning & Alterations
Your wedding was one of the most important days of your life. Let us clean and preserve your gown and memories for years to come!
We clean, box, and preserve wedding gowns using museum-quality preservation materials for $385. Allow one week for our wedding gown services. Before the big day we can provide bridal alterations for your entire wedding party: Bridesmaid Dresses, Mother of the Bride, Flower Girls, and Dress touch-ups after pre-wedding photos. Mango can also take the worry out of transporting your gown. We provide gown delivery to the wedding venue or photo session and gown pick-up at the church or reception venue. After the Big Day, stains, both seen and unseen, need prompt attention to protect your investment! Learn more about our wedding gown preservation services and contact us for a personalized quote!
Alterations & Repairs
We know that part of owning clothes includes alterations and repairs. If you have new items that need adjustments before you can wear them, or gently used items that need repairs before they return to your wardrobe rotation, we can fix them all. Tell us what changes need to be made, and we will return your garment ready to wear. We can take a garment out or in, adjust hems, and alter. This includes everything from casual slacks to formal gowns!
If you find yourself questioning the fit of an item, let us help. Our talented staff at our Seffner, FL location will make recommendations to ensure our work leads to your desired fit. If you're stuck needing a last minute alteration? No problem and no extra charge. Don't forget, our Mango Laundry Club members can take advantage of all other specialty cleaning services with 10% off and easy billing through our automated system.
Fire & Smoke Restoration
Unfortunately fire and smoke can damage our most prized possessions and goods. If you have clothing, rugs, stuffed animals, or other fabric items damaged from smoke, let Mango return these goods to their cherished condition. Fabric can hold the smoke smell for years as continued damage occurs to your items. Trust Mango to restore them.
Jim Decker, the head of our specialty cleaning division, was the primary cleaner for one of the largest restoration companies in northern Florida for several years, where he perfected the art of removing the smell of smoke from household items. Various fabrics require different treatments, and Mango can offer them all. If you have questions about his ability to restore your pieces, give us the chance to prove it to you. Fire and smoke don't have to ruin everything they touch!
Area & Oriental Rug Cleaning
Mango can clean much more than clothes! You most likely spent a significant amount of time choosing the perfect rug, so let us make this process easier by handling your rug with care throughout the entire cleaning process. If you have rugs with spots or stains, trust us to return them to a condition you'll be proud to stand on. We provide both dry and wet cleaning rug service to meet your needs and best preserve your investment. Even if the surface is not visibly dirty, routine cleaning will prolong the life of your rug.
If you ever have questions about rug repair, consult Mango where our specialized stain removal process will maintain the durability and appearance of your rug. We understand the wide variety of rug types and fabrics and ensure that each treatment is safe and leaves your floor fresh. Our Mango Laundry Club members can take advantage of all other specialty cleaning services with 10% off and easy billing through our automated system. If you have a cleaning need, we will meet it!
Gown Cleaning & Preservation
Life is full of celebrations, and the gowns you wear are worth preserving. Our skilled team of gown specialists are here for any celebration including Christenings, Baptisms, Bat Mitzvahs, Quinceaneras, and more. Our gown services include everything before and after the event. If you need alterations, stain treatment, or wrinkle removal, we will have your gown looking new again.
To ensure your memories are preserved, Mango also offers monogramming of names and dates on gowns prior to utilizing the museum-quality preservation process that we use for wedding gowns. We also allow you to inspect your garments after our cleaning process. Some competitors seal the gown in a box without your approval. We never seal gowns in boxes because we want you to have access to your gown, and our wrapping eliminates the mildew growth that can occur when sealing moisture into a box with a cherished gown. The memories matter, so trust us with all your gown needs.
Shoe Cleaning & Repair
Not only can we clean clothes, we can clean shoes! Our cleaning specialists remove dirt and stains making the color of your shoes vibrant again. Our high quality cleaning process maintains the life of both the interior and exterior of your shoe through deep cleaning and fixing the sole, surface cleaning all fabrics including suede, and polishing leather back to its original shine.
If you have a favorite pair of shoes that needs a new sole or another type of repair, come to Mango first! We all value our favorite pairs of shoes and promise to work with you to extend the life of your go-to pair. What many people don't realize is this process also helps keep your house clean. By removing dirt and bacteria from your shoes, you protect your investment and the health of your family.
Other Cleaning & Repair Services
Uniform Cleaning
Mango Cleaners leads our competitors in our service of all uniformed customers. We invite Law Enforcement, Security Personnel, Sports Teams, ROTC, Marching Bands, and more to utilize Mango for all of your cleaning needs. With our FREE pick-up and delivery, cleaning for 5 or 500 has never been easier! Simply contact us with your uniform cleaning needs, and let us handle the rest.
If you have questions about cleaning your uniforms, please do not hesitate to call 813-684-4955. We also offer alteration and restoration services, so if your uniforms have been damaged or do not fit correctly, choose Mango to fix them as well. Community involvement and support is highly valued at Mango, so for our local Scouts, we clean your uniform free every time.
Dog Bed & Outfit Cleaning
Let us also serve your furry family members! We can clean dog outfits, coats, and boots, as well as all other animal clothing and blankets. If you have pet beds that need to be cleaned or repaired, let us give your pets a freshly cleaned place to lay their heads. Not only will our cleaning help the outfits and beds regain their color and appearance, but they will also help protect your family from contaminants and bacteria.
If you have questions about what we can clean, contact our cleaning specialists for details. We can clean leather, suede, cotton, polyester, and outfits with clasps and fasteners made from plastic and metal. Our Mango Laundry Club members can take advantage of all other specialty cleaning services with 10% off and easy billing through our automated system. If you have a cleaning need, we will meet it!
Lab Coat Specialists
We love to support our customers in the science and medical fields. If you have lab coats, scrubs, or any other items that need special cleaning, choose Mango! We understand the importance of these items and know that stains and spills often ruin their clean look. Trust us to remove the stains and return them wrinkle free. Our specialty cleaners are experienced in removing chemicals and other contaminants that may soil your garments. Not only do we offer top quality cleaning, we also pick-up and deliver for FREE!
Bedding & Down Professionals
Who doesn't look forward to climbing into bed at the end of a long day? Allow Mango to keep your bedding fresh and clean! We offer cleaning services for all bedding items including comforters, duvets, bed skirts, pillows, and all down products. Not only are these items often too large for standard washing machines, but many fabrics are not meant to be washed with water and traditional detergent. Our specialty cleaners use processes that best treat your fabrics and leave them soft, smooth, and wrinkle free. If you have older pillows and sheets that have stains and spots, we can remove them and prolong the life of your items. Think of it this way: we all spend about a third of our lives in bed, so you deserve the comfort of freshly cleaned bedding and pillows.
Table Linen & Drapery Care
Over time, sunlight, spills, and other normal "wear and tear" can shorten the life of your favorite curtains, drapery, and table linens. Fine linens require specialized care that treat the delicate fabrics while preserving the vibrant colors and patterns. If your items have been soiled and stained, we can return them to their original condition. Trust Mango to pick-up your items from your home and return them pressed and wrinkle free. If you have antique draperies or fine fabrics that you fear sending to a cleaner, contact us for a consultation about our top quality cleaning that you can trust to prolong the life of your items.
Don't see what you need? We clean everything. Just ask.
Same Day Service:
In by 9, Out by 5
We are here to meet your last minute needs! If you need something to be cleaned, bring your items to any Mango location Monday through Friday before 9am, and we will have it ready for pick-up at 5pm. Our locations are all open 7am-7pm on weekdays for convenient usage of our same day service. If you aren't sure if your cleaning could be completed the same day, just call 813-684-4955 to ask. We offer FREE pick-up and delivery, so if you don't need it the same day, Mango couldn't be more convenient!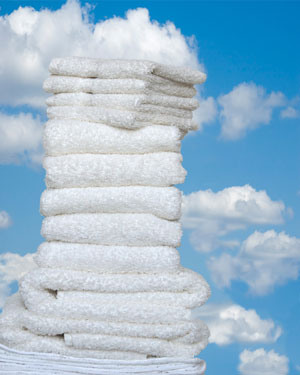 Dry Cleaning Prices
Here's our most frequently cleaned items prices. You'll find that we're not the least nor the most expensive in the area, but our prices are fair given the service, convenience and quality you will get every time. There is no additional delivery charge.
There is a State of Florida-mandated surcharge of 2% added to all cleaning. Most dry cleaners charge an additional "environmental fee" — as much as 10%. This additional charge allows cleaners to quote a lower price for items, then "soak" their customers with an exorbitant added fee.
| ITEM | PRICE |
| --- | --- |
| PANTS | $9.53 |
| TWO PIECE SUIT | $18.23 |
| BLAZER/SPORT COAT | $11.04 |
| DRESS | $18.23 |
| SKIRT | $8.82 |
| BLOUSE | $9.21 |
| SWEATER | $10.99 |
| TIE | $7.29 |
| COTTON BUSINESS SHIRT | $3.91 |
Some fabrics (for example: silk and linen), decorations (for example: sequins, leather trim), and high end designer or bespoke clothes incur additional charges.